Surgical Equipment & Medical Supplies including wound care and stair-lifts in Loris, SC & nearby areas
At First Choice Medical Equipment, we are proud to supply customers with the equipment and supplies they need, when they need them. We also offer delivery and set-up, and our friendly and knowledgeable staff will provide you with all of the training and information you need on proper equipment usage and maintenance. When you need quality medical supplies and prompt, superior service, make us your FIRST CHOICE!
We're your source for:
Power Assisted Products
Maintain an active, comfortable and productive lifestyle in spite of physical limitations with:
Electric powered three and four-wheeled scooters.
Seat lift chairs
Wheelchair Carriers
Electric Wheelchairs
Mobility Aids
We will be happy to help you decide which products and features are be best suited for your specific ambulatory needs.
Crutches and Canes
Wheeled and pick up walkers
Rolling walkers with brakes
Lightweight wheelchairs
Portable ramps
Carry all caddies
Equipment And Supplies
We offer a complete line of medical equipment and supplies to help promote recovery at home and improve ease of care.
Hospital Beds
Heel & elbow protectors
Trapeze bars
Low air-loss mattresses
Overbed tables
Incontinence supplies
Urological products
Wound care supplies
Cast shoes & protectors
Gait/walking belts
Disposable Diapers
Briefs and Under Pads
Blanket cradles
Patient gowns
Bed linen
Bed wedges
Eggcrate pads
Bathroom Safety Products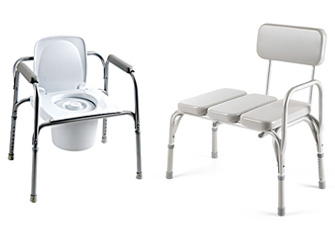 Statistics show that the bathroom can be one of the most dangerous areas of the home. Bathroom safety products help prevent slip and fall accidents while making bathing and personal hygiene easier, safer, and more accessible. Qualified installation services are available.
Commodes
Shower chairs
Elevated toilet seats
Toilet safety frames
Grab bars & safety rails
Bathtub transfer benches
Aids For Daily Living
We offer a wide selection of products that enable the physically challenged to enjoy an active and independent lifestyle
Exercise putty
Sock aids
Drinking cups
Dressing sticks
Lightweight reachers
Adaptive utensils
Self-Care Products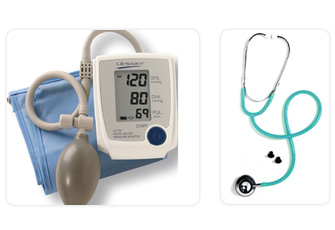 Health promotion and preventative care reduces the risk of serious injury or illness. At First Choice Medical Equipment, we carry a complete line of self-care products for home or work.
Blood pressure kits
Stethoscopes
Massagers
Tens units
Seat cushions
Contoured back supports
Heel cushions
Cervical pillow
Sports Injury Products
We have products to help keep you physically active when injuries occur and to prevent minor injuries from becoming major injuries.
Back/lumbar belts
Wrist and knee braces
Elbow and ankle supports
Abdominal binders
Cervical traction kits
Hot and cold therapy packs
Certified Jobst Fitter
First Choice Medical Equipment is also a Certified Jobst Fitter, and we carry a variety of specialty products.
We also are a Medi USA dealer and we carry their products for:
Phlebology
Lymphology
Orthopedic
Prosthetic
Specialty products include:
Diabetic Footwear
We offer an excellent selection of athletic and casual shoes in many styles and colors. Diabetic socks are also available in crew, casual, athletic, ankle and edema.

Post-Mastectomy
We are pleased to offer Fashions by Jodee®, post-mastectomy apparel. These bras come in a variety of styles and fabrics, and we also have top quality breast forms. Contact Us and ask to schedule an appointment with Sandy Webster. She will be happy to assist you in finding the right products and f it to meet your specific needs while assuring your privacy.